Spring Break!
Florida here we come.  Can't wait to see best friends, aunts, uncles, the children's godmothers and godfather and the sun!  Snow fell from the sky yesterday – on March 25th in Atlanta GA.   I'm DONE with winter (and yes, embarrased to write this, considering many are still, literally buried in snow)!  We'll be hitting five cities in seven days, updates at Road Warrior Momma.
Rich's grandmother turns 90 next week and she is awesome!
Can you imagine?  We'll be attending her birthday party at the tail end of spring break, in Virginia.  I "interviewed" her on the phone yesterday, for a blog I'm writing.  There's so much I didn't know and I could kick myself for not asking her more questions over the years.  I'm also hoping to shop it around to some bigger blogs.  Any advice or suggestions?
Florida Gulf Coast University – how cool is that?
Yes, I'd heard of them before this week.  FGCU is a state university in Florida, located in my old stomping grounds.  So I can't help but be very excited about those Eagles.  Although I'm married to a Gator, I'm fine with the Gators loosing!
Lots of great books are being published in the next couple weeks.  I am really looking forward to: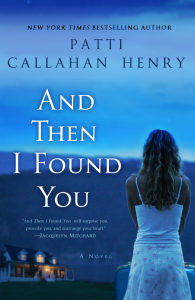 And Then I Found You by Patti Callahan Henry.  I reviewed this book for My Forsyth and it's wonderful.  The writing is beautiful and the story really resonated with me.  I cried like a baby thinking of my mother and sister.  For those of you in the Atlanta area, Patti is having a launch party in Buckhead, on April 7th.  Check out her website for details.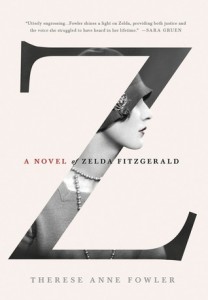 Z: A Novel of Zelda Fitzgerald by Therese Anne Fowler.  The book is historical fiction and it's being compared to The Paris Wife, which I loved.
In my Florida beach bag or on audio (for the road) I have these treats:
The Painted Girls by Cathy Marie Buchanan
All The Lonely People by Jess Riley
Lean In by Sheryl Sandberg (I think this will be my next My Forsyth review)
Ten Beach Road by Wendy Wax
Ten Girls to Watch by Charity Shumway
The Arrivals by Meg Mitchell Moore

Chardonnay
Oh, how I've missed you during this season of Lent!
Bon Jovi
Number one Album in the USA – Boo Ya!
Mad Men – YAY!!!  Season premier is April 7th!  Love me some Don Draper!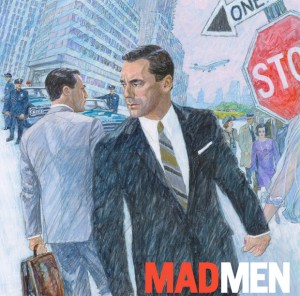 What are you excited about or looking forward to?